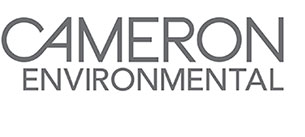 Cameron Landscapes are pleased to announce that we have added a new division to our company.
Phase 1 desk study & walkover surveys, Phase 11 site investigation design, management and reporting. Remediation and reinstatement of any type of contamination. We feel that this new part of our company will benefit many of our existing clients with complete and competitive remediation strategies. Cameron Environmental can be your environmental partner for tendering purposes.
The new services which we now offer are:
Initial site walkover and intrusive investigation
Risk Assessments
Design and implementation of remediation plan
Project management
Reporting and certification
Projects
Treatment of Japanese knotweed and other invasive species listed in legislation.
Full 'cradle to grave' contaminated land management service including site investigation sampling and management techniques.
Commercial, domestic and industrial oil spills. contaminated land of all kinds.
Ground water contamination.
Sewage impacted land and property.
Design and presentation of specialist training in response to customer needs including environmental, safety and waste management.
We also have the capability of waste water treatment with our partners Bio-Industries from industrial through to domestic waste water treatment plants (this includes fitting).
Techniques
Enhanced In-situ and ex-situ bio-remediation chemical oxidation
Air sparging
Excavation and disposal
Ground water remediation
Soil Vapor extraction
Installation of permeable and semi-permeable walls and barriers Pump and treat systems
Composting
Ex-situ Biopiles
Monitored natural attenuation
Solidification and stabilization
Soil segregation and recovery