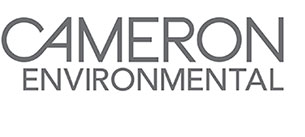 At Cameron Landscapes Ltd we are pleased to now offer Environmental Contracting as part of our services. This decision was made after being responsible for numerous reinstatements of land and property after various forms of contamination spills. With over 40 years experience in landscaping we felt this was an obvious bolt on to the company's services.
Ken Thomas, with 25 years experience in Domestic and Contaminated Land Remediation will now act in a consultancy role to bring a wealth of experience that will be harnessed to develop this new part of our business, Cameron Environmental.
Ken started in the Environmental business with International Bioremediation Services as Sales & Operations Manager for Ireland, working on domestic and commercial spills over a two year period. During this time he was involved in mobilising and co-ordinating the clean-up one of the largest spills of crude oil (400 tonnes) onto beaches in Northern Ireland.
Ken has since run his own successful company. The firm was responsible for the recovery and clean up of one the largest losses of diesel fuel (28,000 litres) as the result of a road traffic accident in Dungannon. He has also worked for several well-respected companies in the Environmental business. As a Senior Manager in Operations and Marketing in his 25 years Ken has dealt with thousands of spills, both large and small. We are therefore extremely pleased to create this new working relationship with Ken in building a successful Remediation Contracting department within our overall Company.
The new services which we now offer are:
Bio Remediation
Dig and Dump
Pump and Treat
Chemical Oxidation
Air sparging
Ground Water remediation
Installation of cut off trenches and barrier walls
We also offer 24-hour emergency service